Fast, Effective, & Trustworthy Emergency Dental Care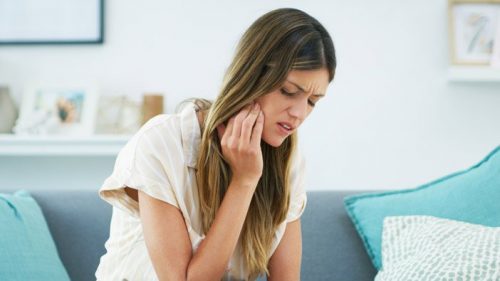 We recognize that dental emergency situations do arise, & at our practice, we will do our best to respond to your problem promptly. Whether it is something as simple as a tooth filling or a complicated procedure, we can provide you with assistance. If the problem arises when our office is closed, our answering service will forward your message to our dentists.
The most common reasons our patients need emergency dentistry are accidents or toothaches. Toothaches can be caused by infection or by injuries. If you are suffering from a toothache, don't hesitate to call us immediately. We will get you in as soon as possible & figure out what is going on so we can relieve your pain.
A tooth that has been knocked out or cracked is perhaps the most critical dental emergency. If your tooth has been knocked out in an accident, seeing a dentist as soon as possible is vital to saving your tooth. In the meantime before you get to the dentist, you can take steps to keep your tooth alive, including gently trying to place the tooth back in its socket (without touching the root), keeping the tooth between your gums & lip, placing it in a glass of milk, or placing it in an ADA-approved tooth preservation kit. If your dental emergency is potentially life threatening, you should go to the emergency room.
What To Do In Case Of A Dental Emergency?
Even if you have never been to our office before, we are happy to help you during a dental emergency. Please contact us immediately if you are in urgent need of care.
Preventing Dental Emergencies
There are a few precautions you can take to avoid future dental emergencies. Our most important piece of advice is to treat your teeth with care & respect. You only get one set of permanent teeth! Stopping bad habits like nail biting or chewing on pens & other inedible objects can go a long way in preventing future dental disasters.
Improvements to your dietary habits can also contribute to dental longevity. Eating ice or hard & sticky candy is rough on your teeth & will wear them down or even loosen them. If certain foods take extra effort to chew, it's probably best to avoid them.
Athletes & kids who play sports should always wear protective mouthguards during physical activities. These can be purchased at the store or from a dentist. An athletic mouthguard that fits well is more likely to prevent injuries, so make sure to have a dentist take a look at yours. Even minor teeth shifting can affect how your mouthguard fits.
If you're having problems with a store-bought sports mouthguard, the dentist can usually make one that's better for comfort & protection. After all, you're more likely to wear a mouthguard when it fits nicely! Get in the habit of bringing your mouthguard to every dental appointment in case it needs adjustment.
Keeping these tips in mind can save you a lifetime of dental visits & expenses. We're happy to care for you during a dental emergency, but we'd prefer you avoid one in the first place!
Meet Your Award Winning Dentists
The Proof is in Our Patients

My son and I went to the Deerfield location for our routine cleaning. Check in process was quick and easy, and the dentist and assistants saw us promptly. Employees were friendly and were great with my 7 year old son for his cleaning. Dr. Mulvaney did a great job explaining the health of our teeth and gums, and he did a great job of explaining some cleaning treatments for my son to protect his young adult teeth for the future.
I've been to this location many times and have been treated like I was a family member. Being already terrified of dentists, they made sure my comfort was their upmost priority. They took care of all my concerns and went above and beyond in the care of my teeth and the issues I was having with them. Would highly recommend their services to everyone who wants a caring team on their side!!
I was new to the area and was looking for a good dentist. My friend recommended Northwestern Dental Group, so I took her up on the recommendation. WOW! This practice is fantastic. It's incredibly clean, the people are kind and communicative, and they have gentle hands. Usually I dread going to the dentist and leave relieved that it's over. Not here. If only I was insured for more than 2 cleanings a year!
MOST INSURANCES WELCOME AND MAXIMIZED!
Contact us and schedule your visit today. 
Most Insurances Welcomed and Maximized
We'll make the process of paying for your dental care as simple as possible! Our office accepts a wide variety of insurance plans, and we're always happy to file your claim for you so that you can be sure to receive the maximum benefits available to you. Northwestern Dental Group is in network with Delta Dental, Cigna, Metlife, Aetna, Guardian, Ameritas, Principal, United Healthcare, United Concordia, Assurant, GEHA, Careington, Humana, TDA, BlueCross BlueShield and more! Call us today to find out how we can maximize your insurance plan!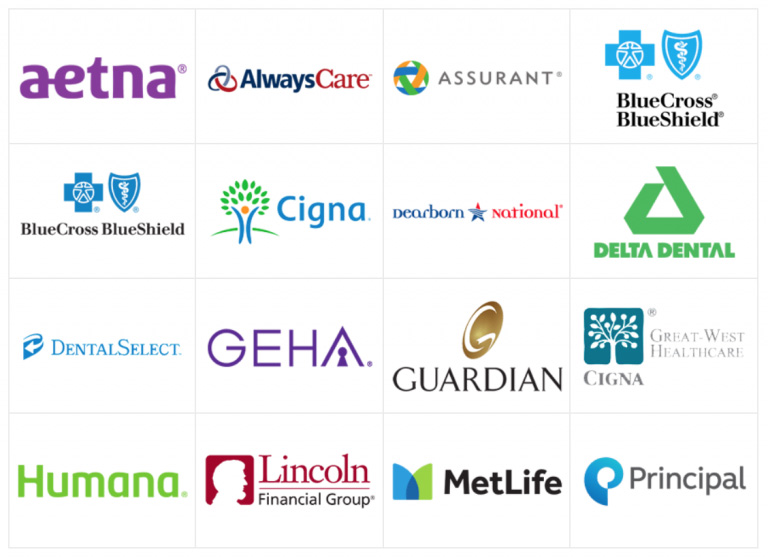 OUR LOCATION Northwestern Dental Group
| | |
| --- | --- |
| Monday | 7:00 AM – 5:00 PM |
| Tuesday | 7:00 AM – 5:00 PM |
| Wednesday | CLOSED |
| Thursday | 9:00 AM – 5:00 PM |
| Friday | 7:00 AM – 5:00 PM |
| Saturday | 8:00 AM – 2:00 PM |
| Sunday | CLOSED |
A Full Array of Cosmetic Dentistry, and General Dentistry Options.
Open Daily For Your Convenience!
A State-of-the-Art Dental Facility to Best Serve Our Patients in Deerfield, IL.