Larry Mulvaney, DDS, brings more than 30 years of experience in general, cosmetic, and implant dentistry to Northwestern Dental Group, with locations in Niles, Vernon Hills, Skokie, Gurnee, Arlington Heights, Deerfield, and Hawthorne Commons, Illinois.
Dr. Mulvaney began his professional pursuits at the University of Illinois Dental School in Chicago where he earned his Doctor of Dental Surgery. Following graduation, Dr. Mulvaney completed a periodontal externship at Northwestern Dental School, also in Chicago and subsequently earned his Master of Business Administration from Keller Graduate School in Bellevue, Washington.
Before entering private practice, Dr. Mulvaney also graduated from the MISCH International Implant Prosthetic Program and New York University's implant and prosthetic program. Furthermore, he completed a one-year advanced implant surgery and anesthesiology program at the University of Puerto Rico in San Juan.
Dr. Mulvaney's extensive training enables him to perform multiple procedures during a single visit, using conscious or IV sedation. As a fully certified IV sedation expert, Dr. Mulvaney can help patients relax during time-consuming and complex oral surgeries.
As a dental implant specialist, Dr. Mulvaney is also an authority on bone grafting and sinus lifts. He regularly works with men and women to ensure the success of their dental implants.
When he isn't working with patients or developing treatment plans, Dr. Mulvaney augments his professional skills. He regularly participates in ongoing training and education to ensure his patients have access to the latest technologies and surgical procedures, and frequently speaks at industry events on implant dentistry and related techniques.
Dr. Mulvaney holds membership in the American Dental Association, the Academy of General Dentistry, the Chicago Dental Association, the Illinois Dental Association and is a general member of the American Academy of Implant Dentistry. He is also a fellow of the International Congress of Oral Implantologists and a member of the American Dental Society of Anesthesiologists.
Dr. Mulvaney welcomes any man, woman, or family seeking high-quality oral health care to Northwestern Dental Group in Vernon Hills, Niles, Deerfield, and Hawthorne Commons, Illinois.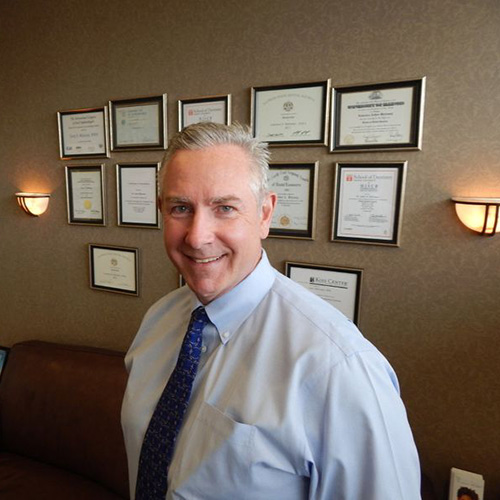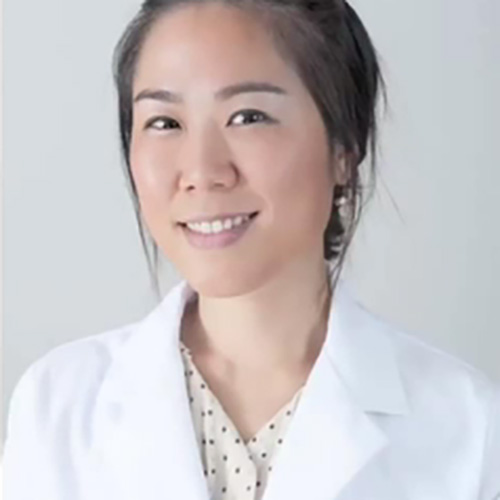 Dr. Esther Lim graduated from the University of Illinois at Urbana-Champaign in 2005 with a Bachelor of Science in Chemistry; she earned Dean's List and Chancellor's List Honors.
She then graduated from the University of Michigan School of Dentistry in 2009. She was awarded 1st place for University of Michigan Research Day and ADA/Dentsply Student Research Award.
Dr. Lim strongly believes that a good clinician must keep up with the latest dental knowledge, as well as advancements in technology. That is why she has pursued extensive continuing education in Implant dentistry, Endodontics, Oral surgery, and Botox procedures. "I think of my patients as my family." She loves being connected to her patients, and improving their lives brings her great satisfaction. Furthermore, she has devoted time to helping others with dental mission trips to Guyana, India and Laos.
Dr. Lim is married to another dentist, and together they have a young daughter. They like to spend time together cooking, traveling and volunteering at a local church. 
Meet Dr. Phimon Atsawasuwan
Dr. Phimon Atsawasuwan is a tenured Associate Professor in the Department of Orthodontics at the University of Illinois at Chicago and a Diplomate for the American Board of Orthodontics.
Dr. Atsawasuwan received his Doctor of Dental Surgery and MS degree in Periodontics at the Mahidol University in Bangkok and his M.S. in Periodontology from the Eastman Dental Institute in London, England. Dr. Atsawasuwan went on to the University of North Carolina at Chapel Hill to complete his Ph.D. in Oral Biology and his postdoctoral degree in Biochemistry. At the University of Illinois at Chicago, Dr. Atsawasuwan received his M.S. in Oral Sciences and his Certificate in Orthodontics.
Dr. Atsawasuwan has published over 50 peer reviewed scientific and clinical research articles, case reports and two book chapter. His research program in mechanisms of tooth movement is funded by the NIH, UIC College of Dentistry, American Association of Orthodontists Foundation and private sectors. Dr. Atsawasuwan has lectured nationally and internationally in the area of orthodontic tooth movement and bone biology. He has won several teaching and research awards from the University of North Carolina and University of Illinois at Chicago and American Association of Orthodontist. Dr. Atsawasuwan serves as a reviewer for numerous clinical and scientific peer-reviewed journals.
Dr. Atsawasuwan's treatment is focused on evidence-based clinical orthodontics and effective methods for tooth movement in adolescent and adult patients. With his background and dual trainings in orthodontics and periodontics, his treatment goal is to achieve healthy, esthetic and long-term results. He incorporates the latest advances in orthodontics and dentofacial orthopedics in treatment of his patients. He enjoys exploring the many culinary experiences in the Chicagoland area, travelling and movies.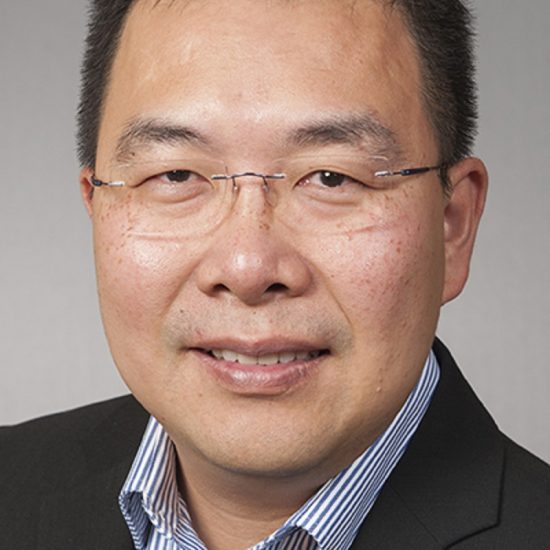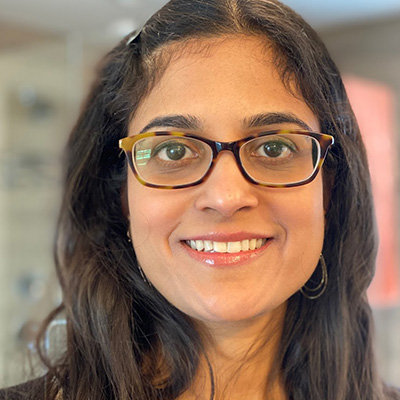 Dr. Geetha went to dental school at Boston University Goldman School of Dental Medicine and completed a year of general practice residency at Montefiore Medical Center. After that, she went on to pursue her passion of working with children and completed her pediatric dental residency in New York. "Dr. G", as she is known by her patients, is a board certified pediatric dentist. She is an active member of the American Academy of Pediatric Dentistry and has been practicing pediatric dentistry since 2007.
EDUCATION & CREDENTIALS
Boston University-DMD
Montefiore Medical Center – General Practice Residency
Pediatric Dentistry-Jacobi Hospital-New York
HOBBIES & INTERESTS
As a mother of three young girls, she understands children and uses her cheerful nature to put patients at ease. In her free time, Dr. G. enjoys baking, reading novels and spending time with her family. 
Meet Flor Hernandez, DDS. MSD
Dr. Hernandez earned her dental degree from Universidad del Zulia (LUZ) in 1997 and practiced private dentistry in Maracaibo, Venezuela. In 1999 she moved to the USA completing a Prosthodontics fellowship program at the University of Illinois at Chicago (UIC), received her postgraduate certificate in Prosthodontics at Indiana University Purdue University Indianapolis (IUPUI), and obtained her Doctor in Dental Surgery degree from the University of Detroit Mercy (UDM).
She held several faculty positions at IUPUI and UDM. Her responsibilities, among others, included teaching undergraduate dental students on the clinical and preclinical floor, lecturing academic courses, and developing teaching materials.
Since 2013 Dr. Hernandez has been practicing comprehensive dentistry in the private practice sector. Dr. Hernandez is known for examining in a way that is understandable to the patient, making a diagnosis and developing an individualized treatment plan that offers long term solutions for oral health and aesthetics.
Dr. Hernandez seeks out training and professional development opportunities that allow her to remain up to date and knowledgeable about new dental practices and the latest technology being considered or used.
Dr Hernandez enjoys doing outdoor activities with her family.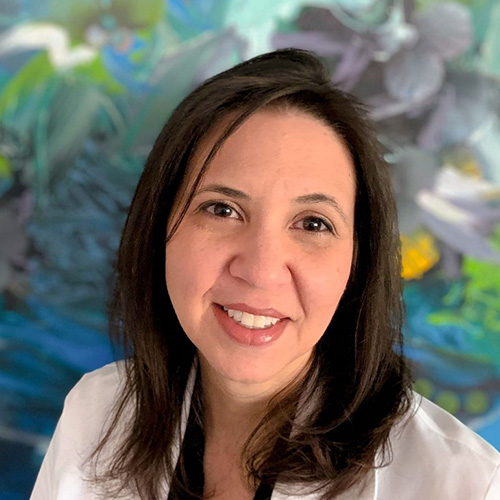 The Proof is in Our Patients

Absolutely love northwestern dental group. The staff all work together very nicely and seem to be genuinely happy to be at work. Everyone made me feel very welcome and practiced great professionalism. I will never switch dentists or hygienists. Such a great atmosphere.
I cannot say enough of this family dental place. I am seeing Dr. Pete Michalak for treatment. The staff is great. Love the new place. It use to be this horrible gray and purple color. Dr. Mulvaney has done a great job, remodeling and keeping up with PPE requirements. Oh yes, love the hygenist, Miss Cydney. Thank you NWDG of Hawthorn Commons.
Great dentist! I will be going here from now on since my previous place closed down!
A Full Array of Cosmetic Dentistry, and General Dentistry Options.
Open Daily For Your Convenience!
A State-of-the-Art Dental Facility to Best Serve Our Patients in Hawthorn Commons, IL.
OUR LOCATION Northwestern Dental Group
| | |
| --- | --- |
| Monday | 8:00 AM – 5:00 PM |
| Tuesday | 8:00 AM – 5:00 PM |
| Wednesday | 8:00 AM – 5:00 PM |
| Thursday | 8:00 AM – 5:00 PM |
| Friday | 8:00 AM – 5:00 PM |
| Saturday | CLOSED |
| Sunday | CLOSED |