All on Four in Arlington Heights, IL
With the All On 4 technique, we can fully replace your upper and lower teeth with just 4 implants which act as a support mechanism for a set of newly corrected teeth. The implant procedure tilts the posterior implants at a 45 degree angle toward the back of the mouth and are placed into the anterior maxilla. The anterior maxilla is an area of the jaw that has a higher bone density.
The all on Four technique requires less bone density in order to secure the implant than other implant methods. A full arch rehabilitation using a conventional dental implant procedure would require about six to eight implants to properly support and stabilize a full fixed bridge. The All On Four technique only requires four in comparison. The 45 degree angle of the implant allows it to avoid bone deficient areas of the jaw. As this technique is less invasive than the conventional procedure, it results in a much faster healing and rehabilitation process. Using fewer implant fixtures allows us more flexibility to design the ideal replacement teeth. 
Step 1: Free Consultation
A free consultation is provided at the beginning of every dental procedure. On the day of your consultation, Northwestern will create a treatment plan customized just for you.

We will use 3d imaging to photograph your jaw and choose your new teeth's functional and aesthetic properties, such as bite replacement and dental crown length.

We will then prepare a simulation of the mouth and a surgical template with our 3d imaging software in order to determine the precise placement of each implant.

At this appointment, we will go over exactly how much your treatment will cost so that you are never met with fees that surprise you.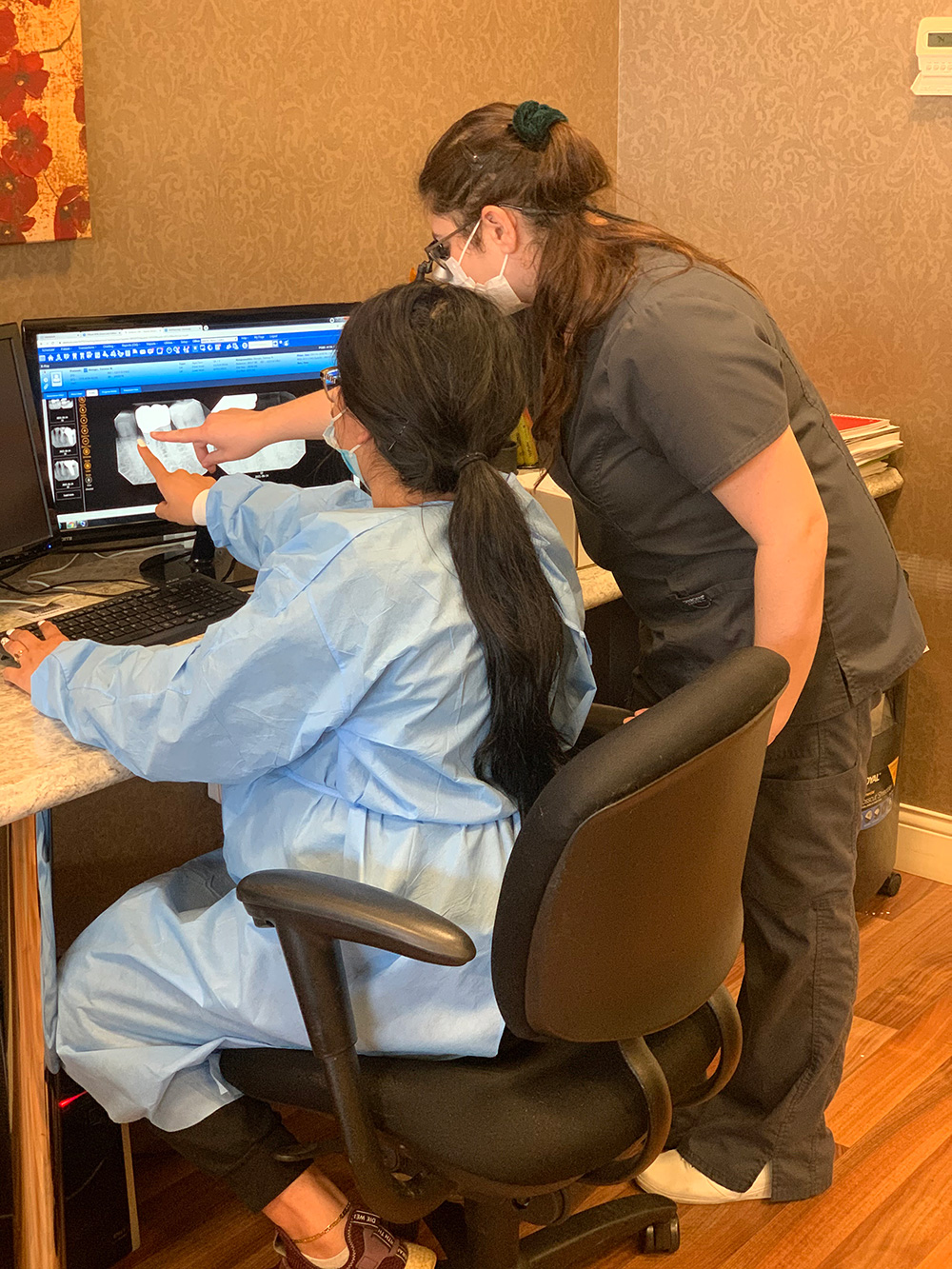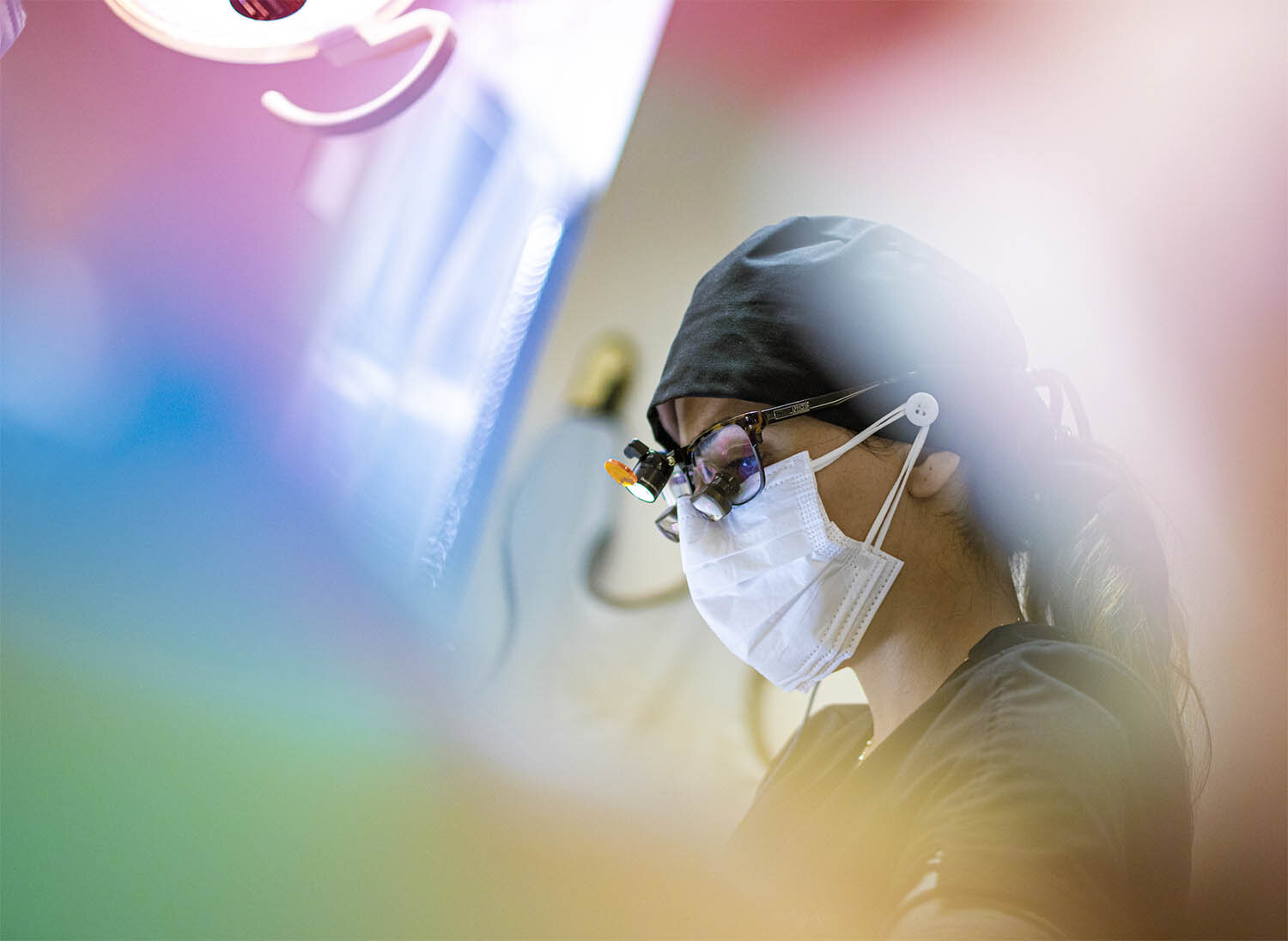 Step 2: Pre Procedure Exam
Once you decide you are ready to proceed with your treatment plan, you will finalize it and start preparing the things you'll need for the procedure. After we complete the exam, you may schedule the procedure. 
Step 3: Full Mouth Dental Implant Procedure
This is the day the magic happens. We will secure your full mouth dental implants into place and you will receive a temporary set of teeth that feel, function, and look like your natural teeth. If you require any additional treatments such as bone shaping or tooth extraction, they will also be done at this time.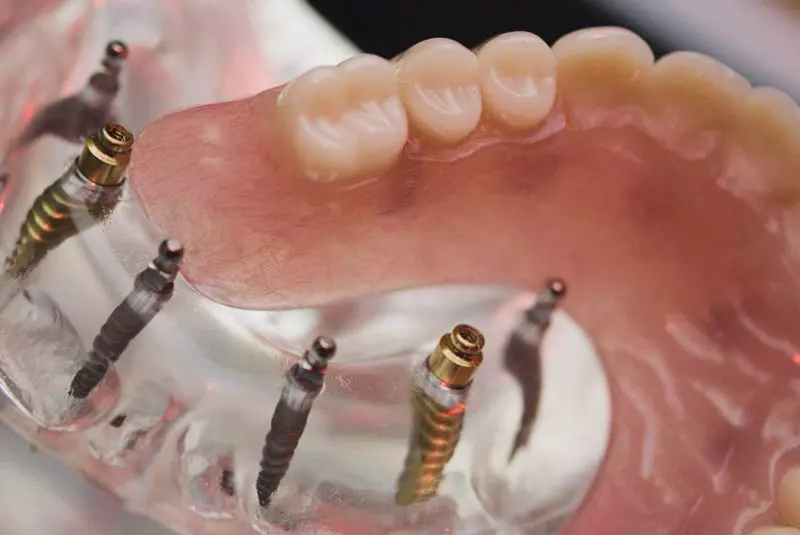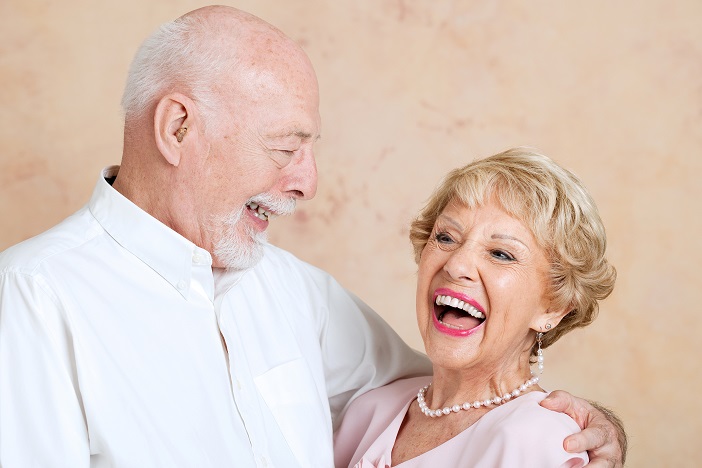 Step 4: Post Procedure Check Ups
Remember that there is a period of recovery following your procedure. Patients will typically be put on a diet of soft foods for weeks to months as the implants heal.

Typically, patients will stop by for several checkups during this time so that we can make sure that everything is properly healing.

You will not be charged any additional fees for post-op checkups. 
Once the dental implants have stabilized and your mouth has fully healed, we replace the temporary teeth with your new permanent teeth. This process happens about three months after the implants are initially placed. The recovery time for this step should be short and painless.
There are a multitude of different restoration options available to replace missing teeth. These procedures include dentures, bridges, and dental implants. We will help you evaluate the benefits and disadvantages of each of these treatment options.
The optimal solution to replace missing teeth are dental implants because of their durability, lifespan and aesthetic appearance. The downfall is that one implant with a crown costs $3000+. Such costs can quickly accumulate if the patient needs dental implant replacements for their entire mouth. Although dentures are more affordable, they have a worse reputation, are inconvenient, have a higher chance of causing irritation to the mouth and gums, and require maintenance of cleaning and removal. "All on 4" implants, "teeth tomorrow" and "All on 6" implants are options that combine the functionality of implants with the cost of affordable dentures. These methods use only 4-6 implants for the entire arch of teeth instead of 8 making them more cost effective and offering a shorter recovery period.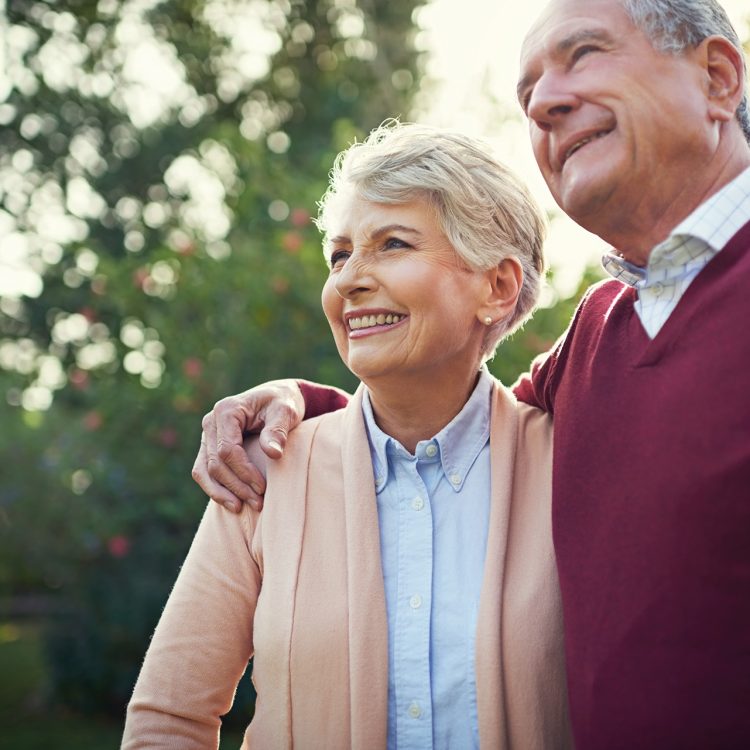 How Denture Implant Restoration Works
A zirconia or titanium implant is placed into the jaw via surgery. This implant integrates into the bone to act as a functioning root for the replacement tooth. An arch with up to 16 teeth can be supported by a just a few implants. Implant supported restoration offers the same durability and aesthetic appeal at a more affordable price point.
If you choose the all on 4 technique, an entire arch of teeth will be supported by just 4 implants: two in the interior and two in the posterior of the mouth. The anterior implants are placed straight into the jaw, while the posterior implants are set at a 45 degree angle to avoid the need for a bone graft. Bone grafts are typically used when a patient does not have the bone density to fully support posterior implants. An angled placement eliminates the need for grafting so that the procedure is simplified and costs are reduced. 
When you decide on a set of implant- supported dentures, you have the benefit of going home with a single or double arch that very same day as your procedure. You will leave our office with a totally reconstructed smile. However, these implants are temporary because a shortcut to osseointegration doesn't exist. Until the implants have fused with the bone, the treatment is incomplete. This process can take several months. The permanent restorations are bonded to the implants.
In order to have the option of a same day treatment, we need to map your jawbone with 3d imaging technology and create temporary dentures. Since many practices are in the process of updating the technology in their offices, we advise that you confirm that they have the necessary tools available for a same day procedure. 
FAQ - Frequently Asked Questions
The final price of same day dentures is affected by several different factors including the location of the office and whether or not any additional treatments such as bone shaping and tooth extraction are necessary. A single arch of implant supported dentures range from 30K- 50K. It seems expensive but is much less costly than reconstructing and replacing each tooth individually. These arches also provide more longevity and durability than removable dentures.
The optimal solution for complete arch replacement or full mouth reconstruction is implant- supported dentures. If you are interested in a procedure such as "All on Four," please schedule a consultation with our office. You may have already experienced bone loss that must receive treatment before a full mouth reconstruction if you currently have removable dentures. We must thoroughly evaluate your jaw bone and make sure it is healthy in order to determine whether or not you are a candidate for implant- supported dentures. 
Meet Your Award Winning Dentist
The Proof is in Our Patients

Great dental office! Very friendly and professional staff. The doctors, assistants, hygienist, and front desk were all great. I look forward to coming to the dentist now thanks to Northwestern dental group. I'd recommend them to anyone
Did a great job would highly recommend!
MOST INSURANCES WELCOME AND MAXIMIZED!
Contact us and schedule your visit today. 
Most Insurances Welcomed and Maximized
We'll make the process of paying for your dental care as simple as possible! Our office accepts a wide variety of insurance plans, and we're always happy to file your claim for you so that you can be sure to receive the maximum benefits available to you. Northwestern Dental Group is in network with Delta Dental, Cigna, Metlife, Aetna, Guardian, Ameritas, Principal, United Healthcare, United Concordia, Assurant, GEHA, Careington, Humana, TDA, BlueCross BlueShield and more! Call us today to find out how we can maximize your insurance plan!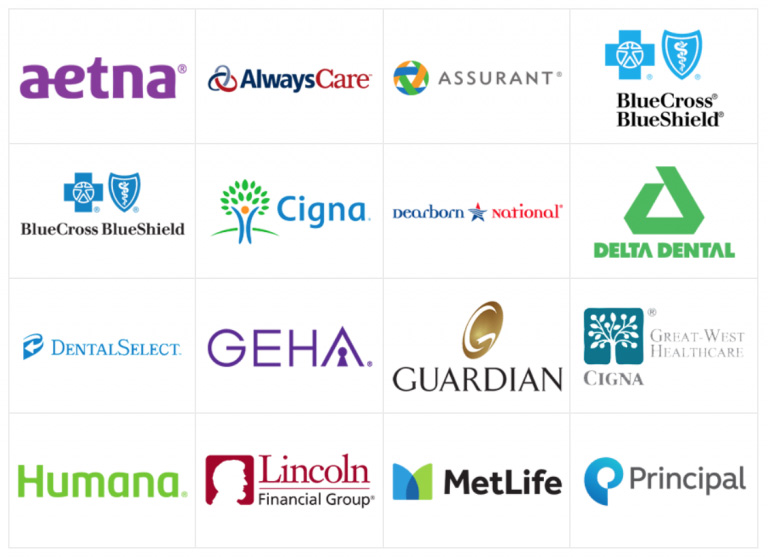 OUR LOCATION Northwestern Dental Group
| | |
| --- | --- |
| Monday | CLOSED |
| Tuesday | CLOSED |
| Wednesday | CLOSED |
| Thursday | CLOSED |
| Friday | CLOSED |
| Saturday | CLOSED |
| Sunday | CLOSED |
A Full Array of Cosmetic Dentistry, and General Dentistry Options.
Open Daily For Your Convenience!
A State-of-the-Art Dental Facility to Best Serve Our Patients in Arlington Heights, IL.